Services:

Base autobodies;
We specialise in the repair of Cars, Vans, Motorbikes & Caravans
If you have an accident!!


Don't worry, we can offer a competitive estimate and deal with your insurance company to sort out your claim.

Not your Fault!!

Don't worry, non-fault repairs from light to major. We will also arrange for a courtesy car.

Facilities: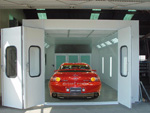 Our work is of the highest standard, we have state of the art re-finishing facilities; low bake spray booth, water based paint system, welding equipment and all the specialist body panel tools needed to repair modern vehicles and materials.
Car and Van Body work:

The repairs carried out in our repair centre are of the highest quality and to industry standards. No repair is too big or small. These can include heavy front, side or rear end.
Smaller scale damage repairs to mirror caps, bumper corner scuffs and some small dent removal tasks. Restoration work undertaken.
Motorbikes:

We can also offer repairs to motorbikes to include tanks, fairings and wheels. This can often be a more cost effective repair than to replace the parts.
Caravans: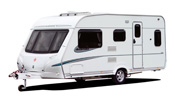 Often caravans can't have small repairs done due to the nature of the material and the way they are manufactured. But at Base Autobodies we have devised a range of techniques on small repairs to overcome this.
Plastic repairs:

Sometimes low speed bumper impacts (2 - 5 mph) don't look to have damaged anything, but plastic bumpers sometimes split and paint flakes off. We also repair this kind of damage saving you a possible insurance claim.
Alloy wheels:

We offer an alloy wheel repair service; scuffed or scraped. These can all be done with an efficient turnaround time.

Trade work carried out:


All trade work undertaken, contact us for more details.

Opening hours: Mon - Thurs 8.30am - 5pm, Fri 8.30am - 4.00pm.

"Car crash / accident repair damage – stressful, inconvenient? Not any more!"